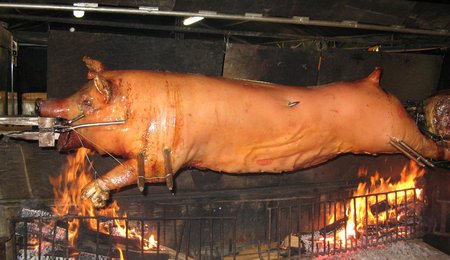 The sun burns hot on the mountains around Bassano. On the mountains, on the grass, on the pavement. Hot air tries to escape fom the hot fields. It turns into wind and rises up, up, up, taking paragliders and hanggliders higher, higher, higher.
The winds are strong – too strong to fly for us. We can only fly early in the morning, when the mountains are still asleep and the sun has not reached its full power yet.
Meanwhile Germans and Italians and Poles are celebrating. It is Easter, and they have come to see the Fiera Air sports festival. The terraces are full, the waitresses are stressed, the parking lot packed.
It is the final day of the festival. People are packing up and watching as the athletes perform their final feats. Cheering them on from the terrace, raising their huge pale yellow glasses of beer. They are preparing for dinner.